A quality Kauai gutter cleaning may be just what your building is in need of. Kauai Pressure Washing, from Maui Pressure Washing LLC., provides the quality maintenance that gutter systems need. Over time gutters can become clogged with debris and growth. This disrupts the flow needed to properly drain water and may cause extensive damages to your gutter system.
A Quality Cleaning
We can find our way to the very highest systems and assess any blockages, leaks, or damages you may have. By using Kauai Gutter Cleaning you can prevent damage to your home and even increase the longevity of building materials. If you are looking for a basic clean up or an extensive servicing, a gutter cleaning is always good to consider.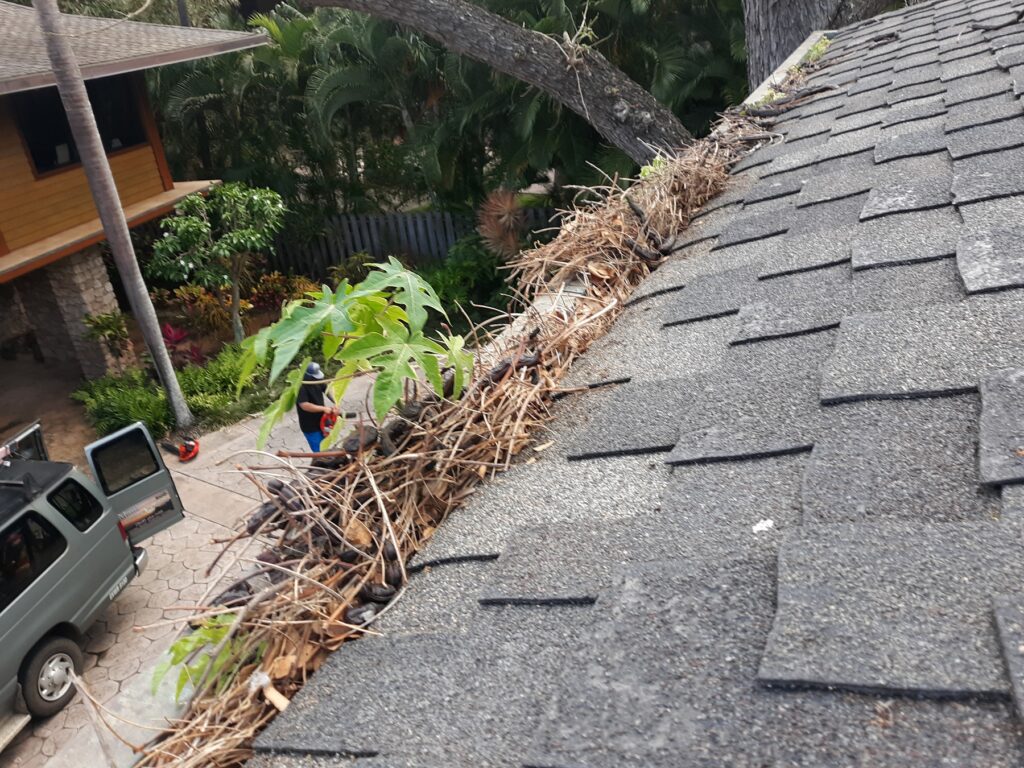 When we clean gutters we tackle it all; attached piping and downspouts, ensuring a thoroughly cleaned system. We provide this service to both residential and commercial buildings.
Gutter cleaning is one of the many services Maui Pressure Washing LLC offers on Kauai, providing some of the best services to our island communities. We use modern techniques and eco-friendly solutions to provide high quality cleanings to each job. We have years of experience and local knowledge to bring you affordable and valuable services.
Contact Us
The Hawaiian Islands are teeming with life, and consequently, sometimes, so are our gutters systems. Help restore the rainwater flow back to your gutters. Feel free to call us at (808) 463-7166 or Contact Us with any questions or concerns. We even guarantee our gutter service for 30 days!